SCREEN FRAMING
For new window screens, we start by measuring your window opening. This is to make sure we custom make your window screen to the right size, so it fits perfectly into that specific window opening. All of our new window screens are custom made to fit is own window opening. Sometimes we get lucky, and the screen dimensions are the same size as some of the other windows in your house. This makes fewer changes in between cuts, enabling us to complete the job faster. If there is no screen in the window to use rescreen, we can fit your window with a custom made window screen.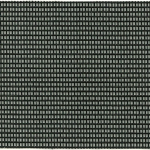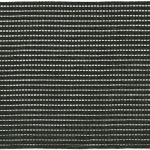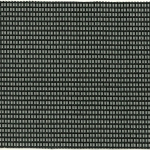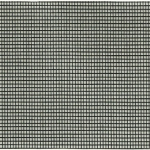 All of our window screens are made out of a painted aluminum framing with a painted process finish, not a powder coat. The aluminum framing we use is a heavier walled aluminum material, which holds up better to bending and the elements. We don't use the cheaper framing because it is a thinner walled material that bends more easily.
The window framing comes in three colors, Aluminum (Grey), Bronze, White, and by special order: Almond (Off White) or Adobe (Tan).
SCREEN MESH
In all of our screens, new or rescreen, we use a heavier thickness fiberglass mesh material that stands up better to the elements but still gives you a clear view out of your windows. They make it in different thicknesses and the one we use stands up better to some abuse and the elements, making a more durable screen.
The screen mesh comes in two colors, Black and Grey. Black is the most commonly used and it is more easily to see through from the inside of the house out.
Mesh options
Insect Mesh This strong mesh allows the most ventilation and the best view while keeping insects out. It is recommended for both small and large openings. This option blocks up to 40% of the sun's harmful UV rays.
Solar Screen While allowing much less ventilation, this mesh blocks out the sun's heat and glare by up to 75% while keeping insects out. This option blocks up to 65% of the sun's harmful UV rays.
Privacy Screen This mesh option provides a complete block out of the sun's UV rays. It is not a solution for areas requiring ventilation.
We do not carry metal screen mesh.